See What Our Games Are Like
See What Our Games Are Like
Get A Personalized Quote For Your Upcoming Event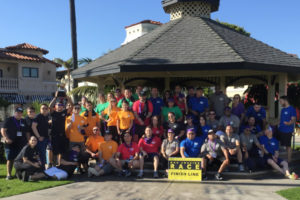 Team Bonding: Lift spirits, boost camaraderie, and get your team engaged again!
Break Down Silos: Mix up your departments and foster some new working relationships.
Reduce Turnover: Unengaged employees leave. Replacing them is expensive.
Never Cheesy: We design challenges for Survivor: we know how to make games exciting enough to draw in even the most skeptical participants.
And best of all… We take care of everything for you. All you have to do is show up.
You'll See Improved Employee Performance In These Areas:
Communication
Collaboration
Time management
Leadership
Calculated Risk-Taking
Productivity
Lateral thinking
Persuasion
Bold Action
Get A Personalized Quote For Your Upcoming Event