Team Building Specialists & Game Designers Without Peer
We specialize in live, interactive, team building games, along the lines of the challenges on SURVIVOR. In fact, we really design challenges for Survivor! Mostly, though, we create high-end, innovative experiences for companies including Google, Apple, Disney, Nike, Toyota, and many more. They love working with us because their people end up having so much fun, they don't notice that they're actually accomplishing something.
Team building is our specialty, and our peerless programs of "intelligent fun" benefit your company by strengthening and engaging your whole team.
In business since 2007 and we've never done a single trust fall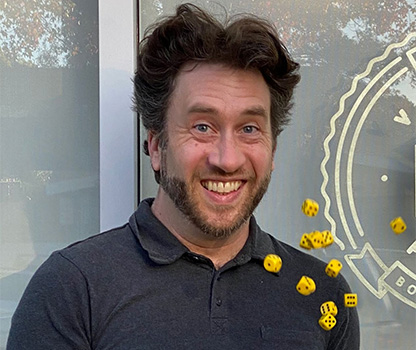 Myles Nye, Head Honcho
Born in the SF Bay Area, Myles co-founded the business in 2009 and has conducted goo-gobs of games for gazillions of clients. In addition to being an original Wise Guy, Myles is most famous for designing immunity and reward challenges on hit reality CBS Survivor and, as the inventor of the "Game Within the Game," he is the only credited game designer in the show's history, Myles lives in Berkeley California where his hobbies include yoga, Dungeons & Dragons, and improv comedy.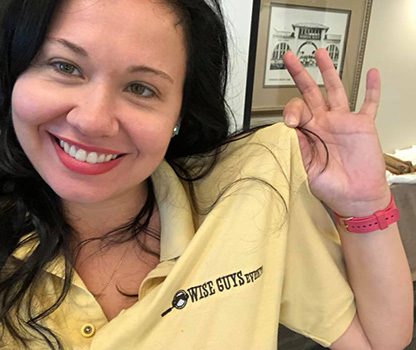 Awesome Ashby, Game Master Extraordinaire
Hailing from sunny Florida, Awesome Ashby Arciero is the crown jewel in our Southern California center of operations. In addition to handling all the logistics planning meetings for our events like a badass, she is also our Game Master with the most five-star reviews. Once you meet Ashby, you'll never forget her energy.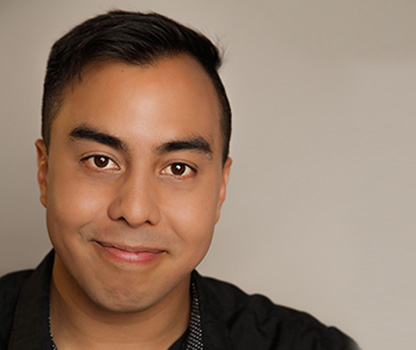 Dash Nye, Business Panjandrum
Dash uses they/them pronouns, and they won't let you down!
I know it may sound odd, but you have reached the entry limit. So try not submitting more entries - that should work.