University and College Orientation Games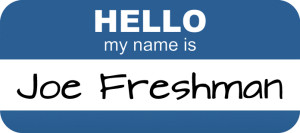 We create real-life orientation team building games. That means we bring new (and returning) students together, pushing through initial new-school awkwardness and turning players from strangers into friends. Because our peerless programs of "intelligent fun" are consciously crafted, they strengthen the players' bonds of engagement. Also, orientation games familiarize players with campus features and services, all while showcasing every student's talents and positive attributes.
We've run events for USC, UCLA Law, UC Berkeley, Wayne State University, FIDM, OTIS, UOP, Cal Poly Pomona, and many more. Join our Ivy League and bring orientation team building games fun to your next orientation event: the Wise Guys way!