A Different Kind of Teambuilding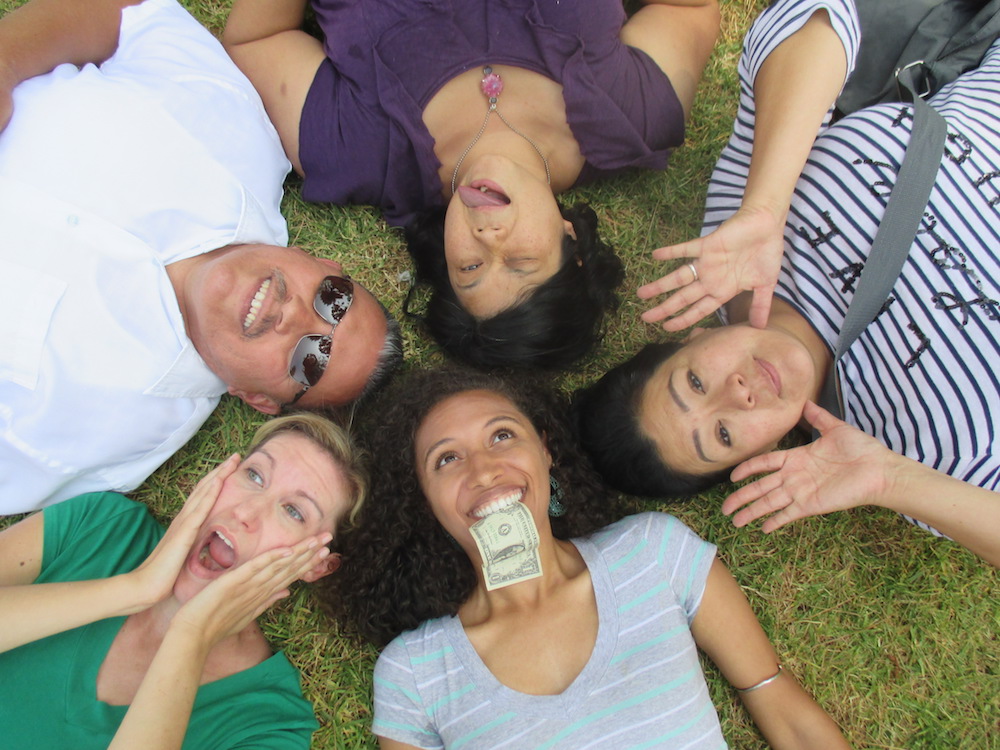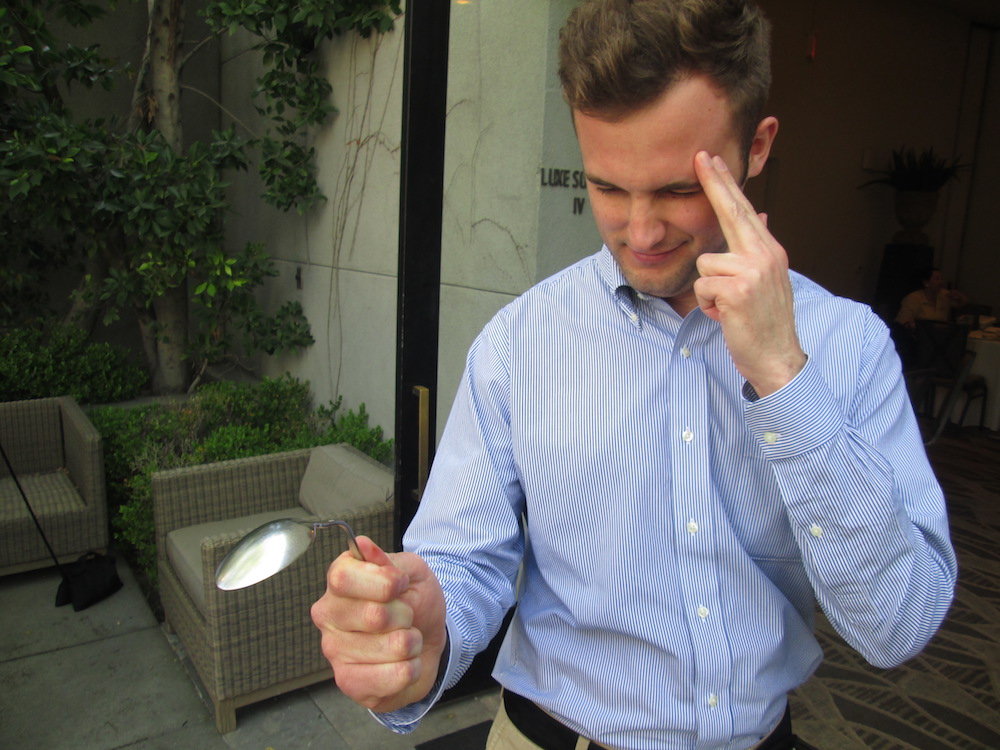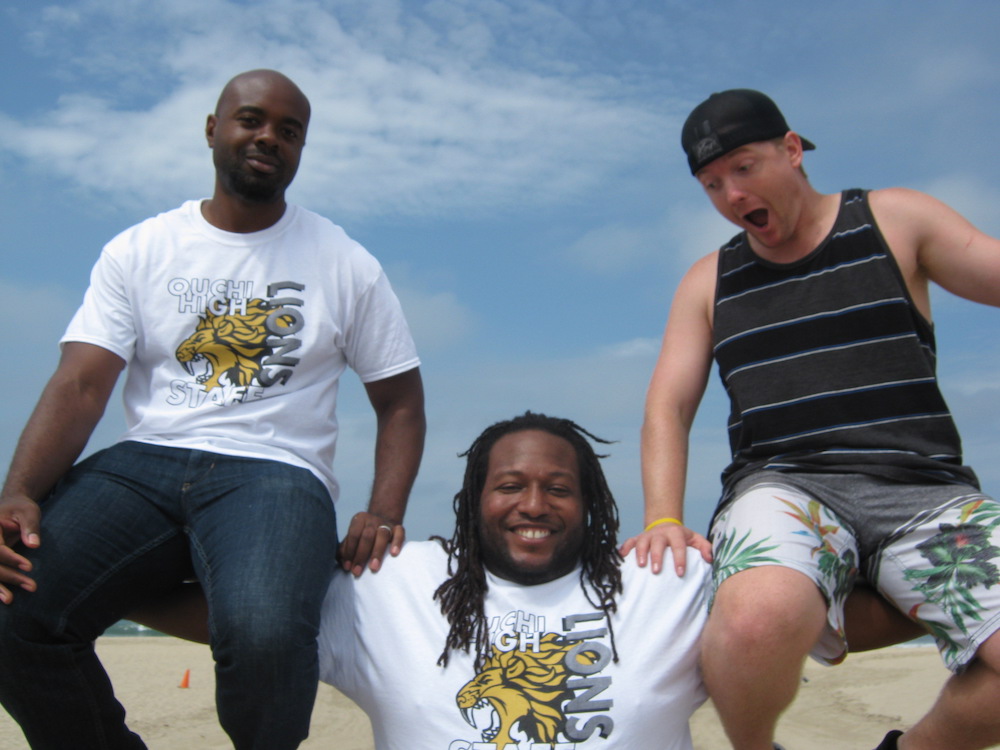 The call we get the most often is, "We're looking for something different."
We are something different.
Playful experiences for professionals: that's the service we deliver. We're an event planning company but we're extremely niche. We only do games.
Most of our clients use us for corporate team building events. Here are popular choices for those needs and here is a metric ton of satisfied clients who have used our services.
Start it all with 1 call
When you fill out this form, you'll soon get a call during PST business hours from a Wise Guys Events sales rep. The goal of the call is for us to learn about the people who will be partaking in your event and the why of it all. We want to know what your group is like and what a "win" looks like in your mind.
Could be you've been tasked with gathering a whole bunch of choices, and the actual decision making lies with someone else. So you just want a really quick quote for a few of our programs based on city you're in, number of participants, and prospective date (and if you don't have all these answers, that's OK. We'll still help get you a ballpark quote).
Perhaps you are part of the group, and you've been in charge of planning the fun up until now, but you have too much else going on or the group has grown to the size where you can't do it yourself anymore.
Bonus: when you are not responsible for planning the game, you get to play the game, which is way more fun than (and you can check the math on this yourself) not playing the game.
Maybe the group knows each other well and has done lots of team building before but wants something fresh. Or they know each other well and have never done a team building program before and they aren't at all sure they are going to like it. There might be only one person who wants to do it at all and everyone else is going to start with arms folded and an "I'm not going to like this" attitude. Maybe they saw that episode of "The Office." Maybe they're worried they're going to have to do trust falls. If it helps (and it may not), we've been in business 10+ years and we've never done a single trust fall. We don't intend to start now. If you like trust falls a lot, sorry we don't do them. You could arrange them on your own time if you really want.
Or what if the group doesn't know each other well, or knows each other well and doesn't work together as well as they could, and you have specifics you can offer but you need them to be kept confidential and discretion is important?
What if – perhaps – could be – maybe. You need a confident hand to turn these ambiguities into crystal-clear details. And that's where the next phase of our process kicks off.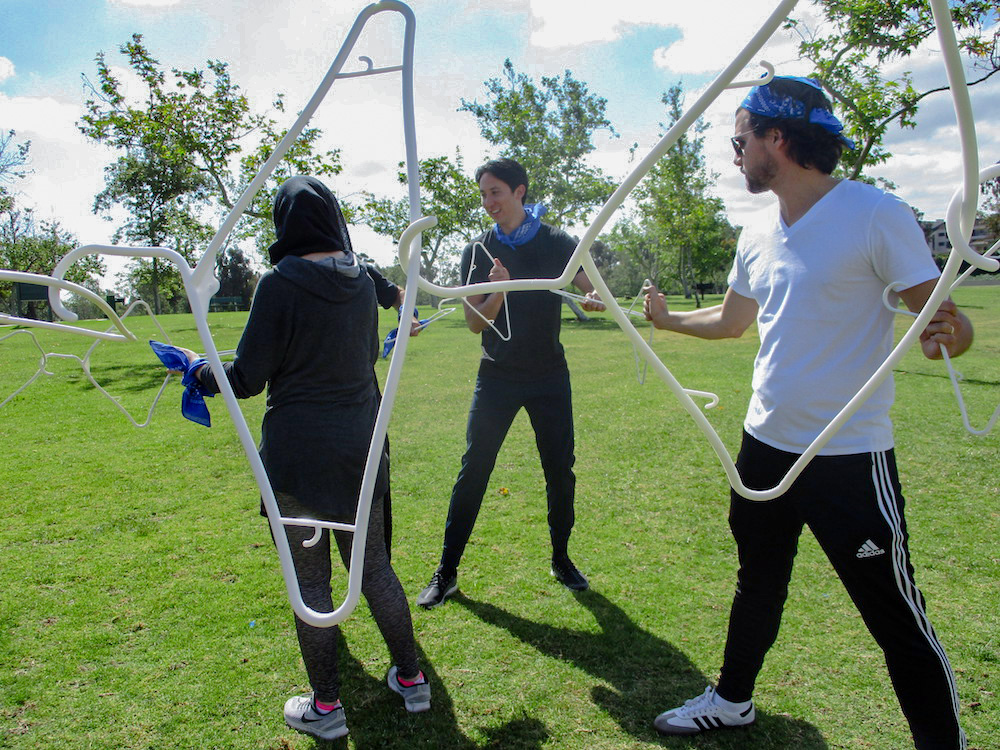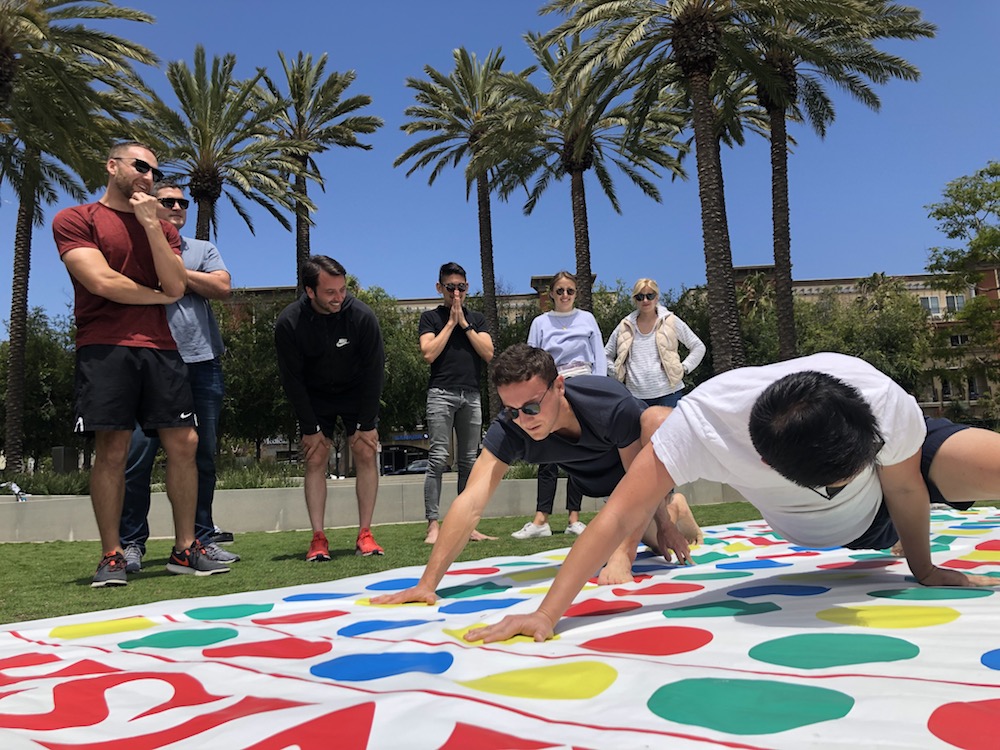 OK so you've chosen Wise Guys Events – what next?
Once you've gone to contract with us, and we collect a 50% deposit (pay by credit card or with a check, which saves you money. We can take ACH too), you'll be scheduled for a logistics call with our Production Director. At that time, we go over every aspect of your program with an eye toward detail and delivering the right experience for your group.
Are there non-English speakers participating? Do you have inside jokes or references you want included in your game? Do you need us to leave the mic set up after the game ends so the CEO can say a few words? Are there brand sensitivities we should be aware of, i.e., don't do Mentos and Diet Coke if the client is Pepsi (actually, don't do Mentos and Diet Coke at all unless it is 2009 and your name is Bill Nye). All of these are things we go over prior to your event.
We started the company specifically because of our expertise in game design. We've won awards, produced games at festivals, conventions, and trade shows, blown away audiences at sold-out ticketed public events and designed challenges for "Survivor" on CBS.
We are not a full-service event planning company. Your food and beverage will need to be handled separately, and we aren't a coach company and we can't get you tickets to see the Angels play.
But everything that is related to the team building portion of the program is included. That means:
Personnel. You'll have Wise Guys Events game masters on site, facilitating the program, and making sure everyone is safe, comfortable, and having a good time. The lead game master on your event will be introduced to you prior to your game day, and you'll have each other's cell phone numbers in case something unusual should come up on the day of the game.
Bonus: all our game masters are CPR and First Aid certified!
Props. If you need it for the game, we provide it. That includes the materials to play the game with – the Frisbees, rubber ducks, jump ropes, National Geographic Magazines, pizza boxes, jelly beans, or Alka-Seltzer – or the little stuff like the scratch pads and pencils you'll use to decode our devilish puzzles. We come prepared.
Prizes: The first place team receives an environmentally responsible (and hilarious) up-cycled trophy, which you take back to the office, where your jealous teammates will steal it from your desk. Runner- up teams get gag gift prize ribbons we provide. You don't need to bring anything for our short end-of-game awards ceremony, because we've got it taken care of.
Pictures: During your game, any photos the teams snap on the provided game cameras, along with candid pics from your game master and their helpers, are uploaded to an online gallery and shared with you after the game so you have the keepsakes. All part of the price of your game.
If you want to trick out your game with premium upgrades – spirit bandanas, professional event photographer, or deluxe prize packages –we can charge you for add-ons, but the base price includes every single-dingle thing you need to have a great time playing our games. No hidden fees, no extra costs. Because we want to keep it simple.
The day before the game, our Production Director will reach out to you and dial in your game master, to make sure that everyone is all set for the next day's event. Which takes us to… The day of the game
Your game master and crew meet you at the appointed time – whether it's in the park, on the beach, a restaurant or bar, at your hotel, conference center, or meeting space, or even your office – and begins setting up. We are there 1 hour before the game's start time. If there are logistics that need to be arranged ahead of time, such as discussing tables and electrical outlets with an indoor venue or securing a park reservation, we've taken care of that ahead of time.
Once everyone is present, we break them up into teams (unless you want to do it ahead of time, in which case we read the names out loud, even the ones that are challenging to pronounce. We do our best). Then the game master goes over the rules and the game begins!
Most of our games fit in a 2-hour timeframe, but they can range from 1-4 hours.
Our games are embodied (or somatic, for you D&D players out there) in the sense that they are physical, but not what you would call athletic. Our programs are designed to be suitable for every type of body, since we are aiming our programs at corporate groups, and in every group of professionals you are likely to find someone less physically able, or who recently broke a bone, or who is utterly pregnant. We want all those people to be able to play our games: sitting on the sidelines is not what we're about.
When the game ends, we wrap up with the awards ceremony (see info about prizes above). You'll get your photos the following business day (though during our busy season there can sometimes be a delay).
After the game, we schedule a follow-up call with our sales team to make sure we lived up to expectations.
And if you liked us so much you want to play with us again, book us next year or next quarter and we'll gladly give you a discount for being a loyal repeat customer. Not interested in team building?
Maybe you are not at all interested in a team building program. You have a group of people and you need something to do with them. Doing a game sounds like it could be a good idea. We can help with that. On a college campus, at the beach, in an AirBnB, or around a graveyard (for real).
If you want to add a game to make an event more awesome, that is what we are experts at. We can bring something fun that everyone will enjoy. You'll remember it for a long time, because it's what you called us for in the first place: something different.
To learn more, call or fill out the form.